<!—----------| product info |----------->
ExTerminator
Nucleotide terminators removal kit after cycle sequencing reactions. Sample size: up to 20 µl.
Product Code:

Size

Price

Qty

444-50
50 isolations
Manual
MSDS
444-250
250 isolations
Specification
| | |
| --- | --- |
| form | minicolumn |
| binding capacity | 10 µg DNA |
| sample size | up to  20 µl |
| elution solution | water, TSR |
Description
This kit is based on the precipitation of sequencing reaction products on the surface of the special membrane.
The Mix Blue reagent and the bind / wash solution are added to the sequencing mixture. This mixture is applied to the column with a special membrane. During the centrifugation on the membrane, the sequential reaction products settle, while the excess terminators pass through the membrane and are removed. Remnants of salt and other impurities are removed in the next stage - washing.
The purified sequencing reaction products are eluted directly in water and can be used immediately for thermal denaturation without the need for drying and suspension in a suitable solution (capillary sequencers).
<!—----------| end product info |-----------> <!—----------| product image |----------->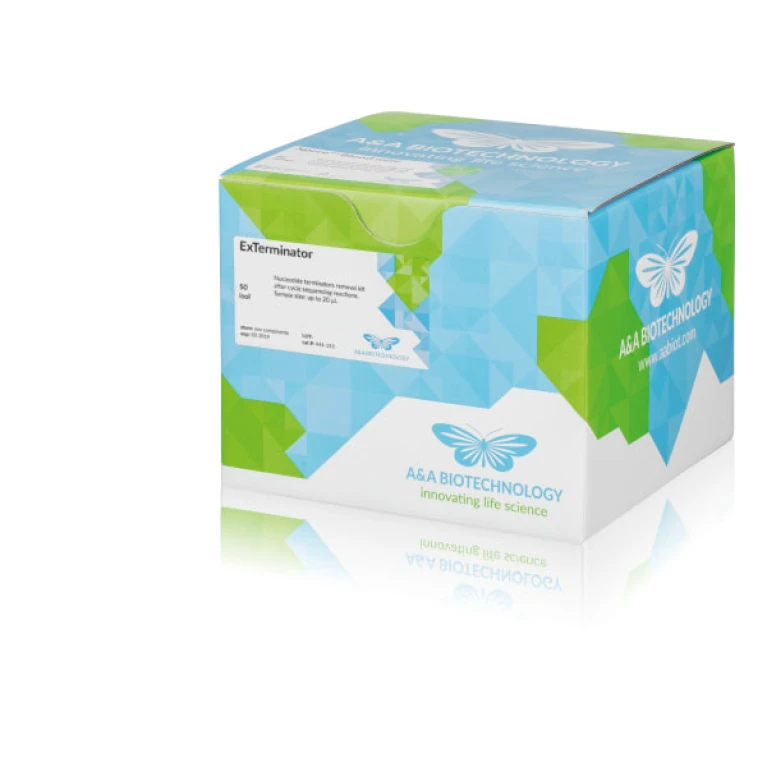 <!—----------| end product image |----------->
<!—----------| description |-----------><!—----------| end description |----------->