<!—----------| product info |----------->
InfiniTaq™ PCR Kit
Long-range PCR Kit for amplification of DNA fragments up to 30 kb.
Product Code:

Size

Price

Qty

1200-100
100 reactions
Manual
MSDS
1200-1000
1000 reactions
Advantages of the product
Amplification of long DNA fragments up to 30 kb.

4x higher fidelity than Taq polymerase.
Specification
amplification range

human genomic DNA: up to 20 kb

Lambda DNA: up to 30 kb

proofreading

3'→5′ exonuclease activity

resulting ends

blunt ends

extension time

60 s / 1 kb

applications

NGS library construction

PCR, RT-PCR

cloning
Description
InfiniTaq™ PCR Kit contains a unique polymerase with an addition of PCR anti-inhibitors and enhancers and also reaction mix with nucleotides. Supplied InfiniTaq™ PCR Mix provides an ideal environment for InfiniTaq™ polymerase to obtain the highest yields of long PCR products up to 30 kb. 
<!—----------| end product info |-----------> <!—----------| product image |----------->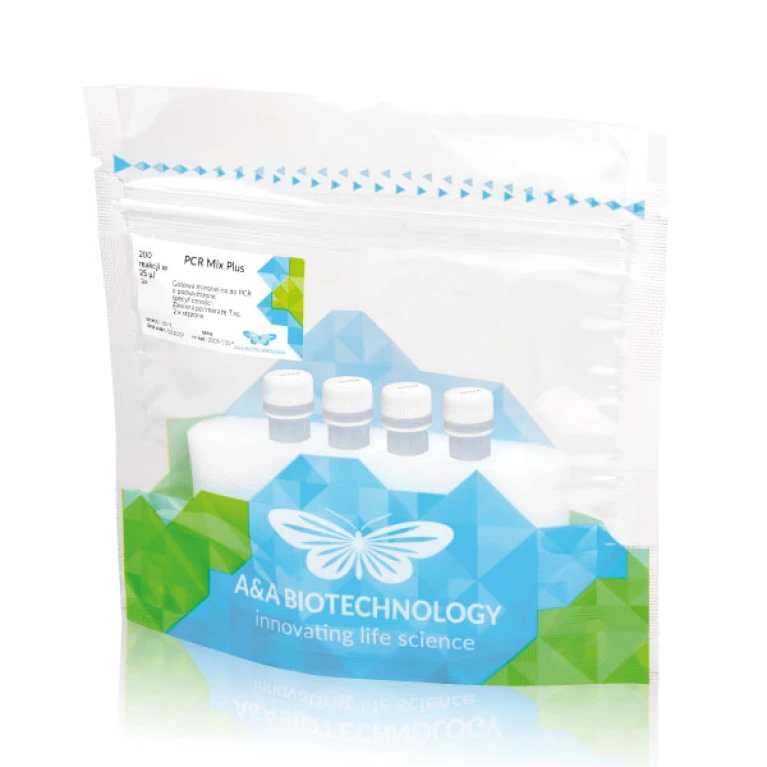 <!—----------| end product image |----------->
<!—----------| description |-----------><!—----------| end description |----------->